Our company has quality handcrafted products, from the raw materials to the final product. We start from the idea, then the creation and the modelling of the components. Still today our company blacksmiths work the forged iron by hand. 
Thanks to the skill and experience of our artists who are experts in decorating, the product can be presented to the customer decorated and completed with any detail, in the best Florentine tradition,transmitted from generation to generation.  
Passeri International produces not only lighting products but offers furnishing solutions for any environment inside and outside the house: living room and dining room tables, together with the chairs and tailored pillows. In our catalogue you will find a comprehensive list of bathroom accessories with a personalised style! We also can discuss our elegant clothing hangers and very original wall hang-all. 
Thanks to many years of experience and market presence, as well as the technical ability and craftsmanship or our company and personnel, we create unique objects personalized to satisfy any need.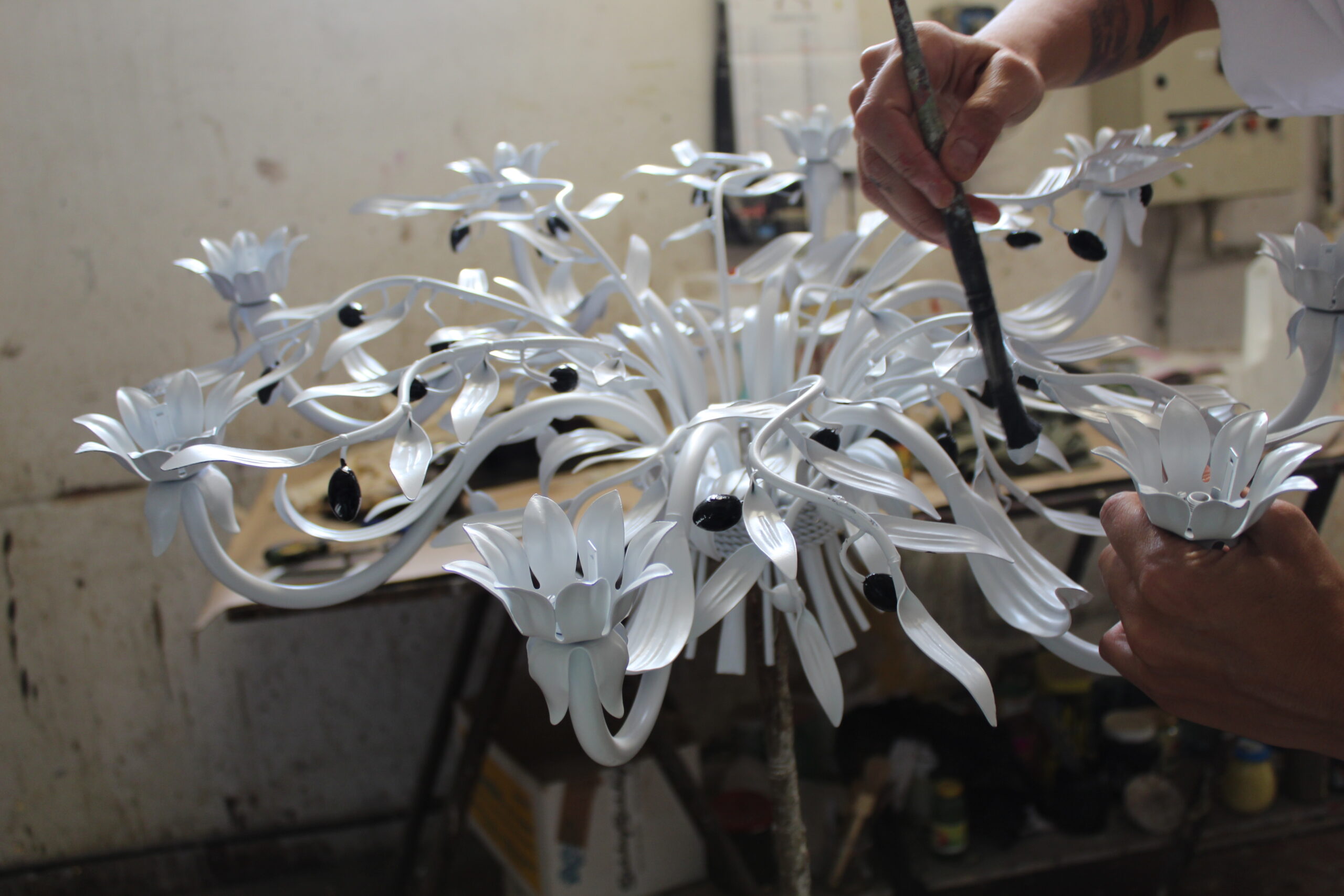 Passeri International uses only high quality components. 
Our lampshades and cushions are entirely made by hand by companies from Tuscany. Our products are enriched with details in gold or silver leaves and in Murano, Swarovski,Shuller,  Bohemia glass, and many others.